Approach — Studio Hyperdrive
We go for a tailored approach.
Under Stand
Only by knowing the ins and outs of your organization, can we help you reach your full potential. So we start to workshop our way in. Listening to you and getting to know your company to its core.
Once everything is on the table, we start at the drawing board. Drafting potential user stories and mapping user journeys. Everything we draw up gets thoroughly researched too.
Define
Finding out what your company needs is one thing. Creating solutions that fit those needs is another ball game. But one we love to play. Until we hit it out of the park!
We start with a complete technical and functional analysis, through the use of information architecture.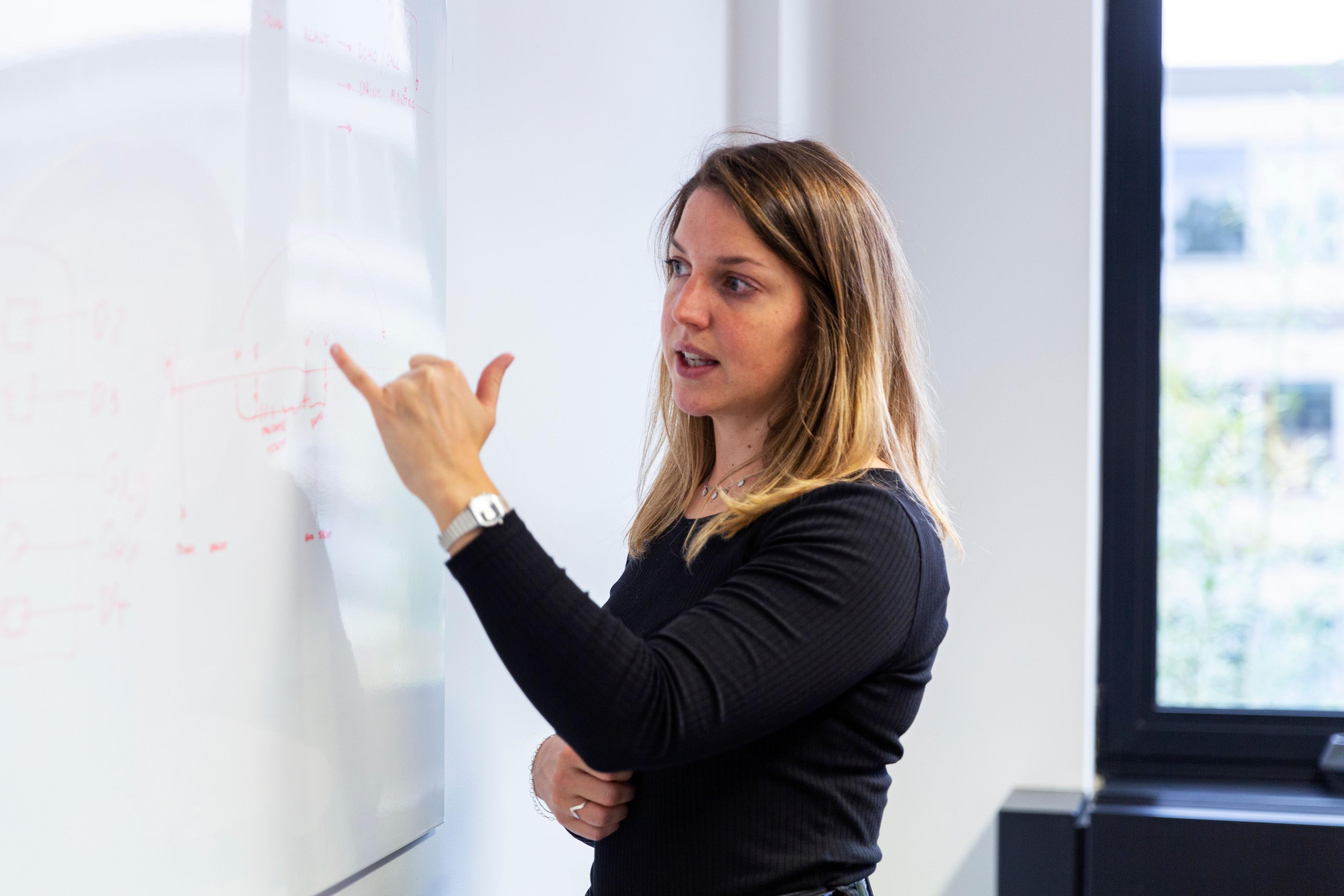 Create
Next, we'll work together towards a viable end product, clearly visualizing it with an effective UI design. The result? A prototype that we'll test and validate in depth through user research.
All of this culminates in our remarkable team of experts creating your digital tool. Made to work perfectly for your business challenge. Built to grow along.
Evolve
The first version of a product is only the start of its life cycle. The context in which it is used might change. New insights might come up. So how do we make sure the tool keeps reaching its objective?
We'll set up a plan with clear KPIs and implemented metrics. Those will provide us with the data to track and optimize performance.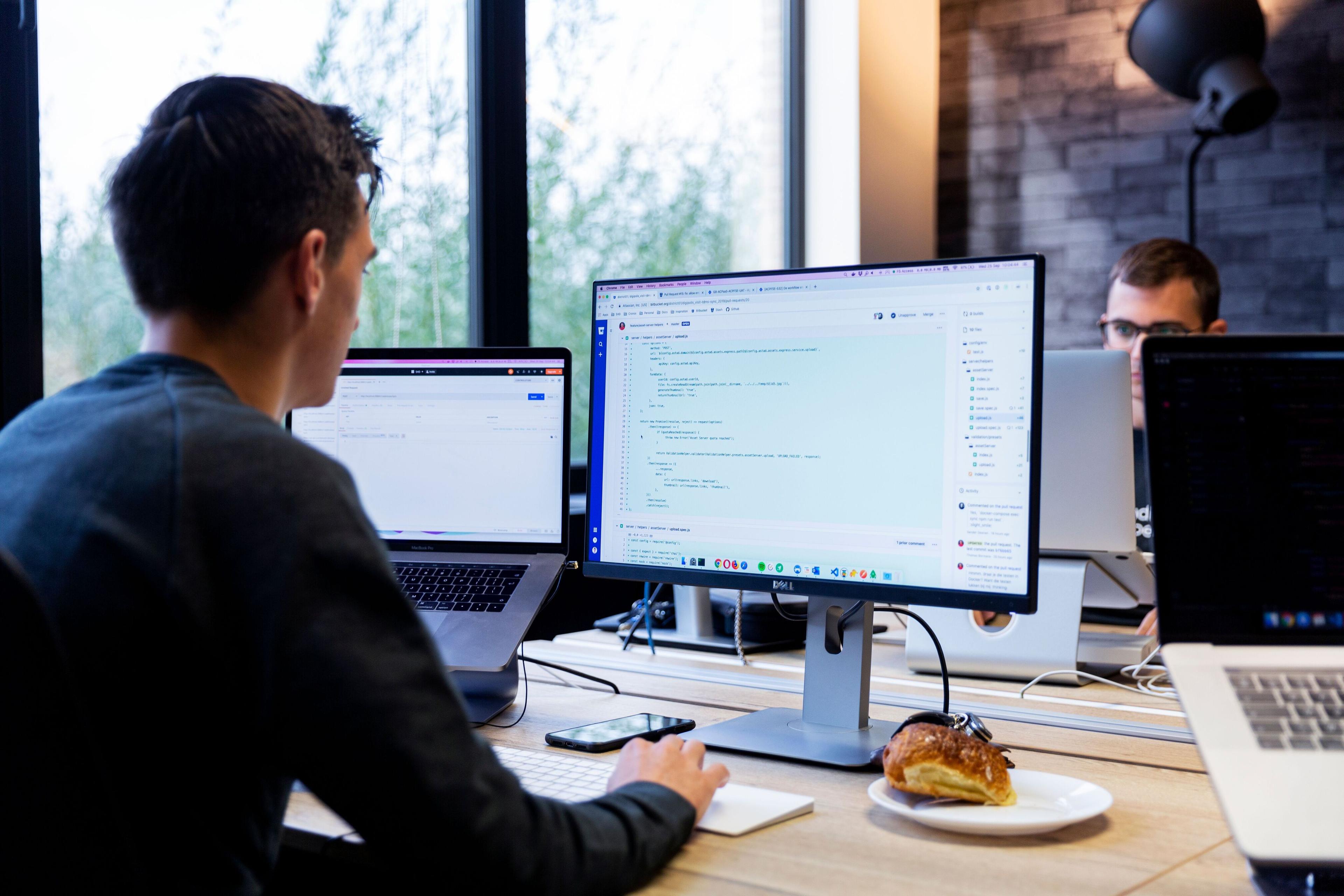 What makes us, us?
Writing code once. Checking it twice.
Everything we write has to be right. Especially our code.
That's why everything that's written, gets reviewed by other developers for a quality check.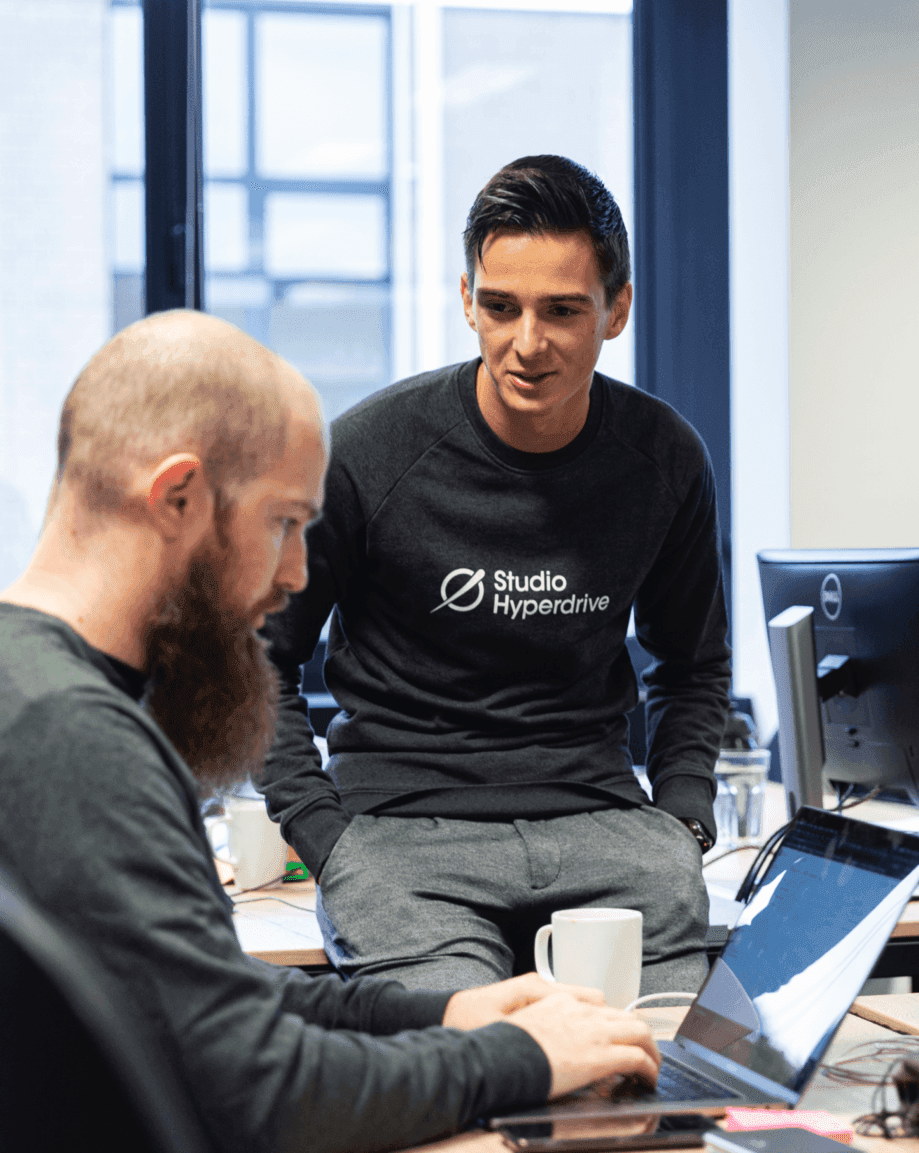 The right skills at the right time.
We don't build walls around skills, we connect them, and involve them when their input is needed.
Developers who help designers make decisions. Designers who help developers reach the finish line.
Nothing is ever really finished.
Everything we make gets tested extensively. And then we go beyond. Always reiterating, forever challenging.