Client Case: Phoenix Contact — Studio Hyperdrive
Phoenix Contact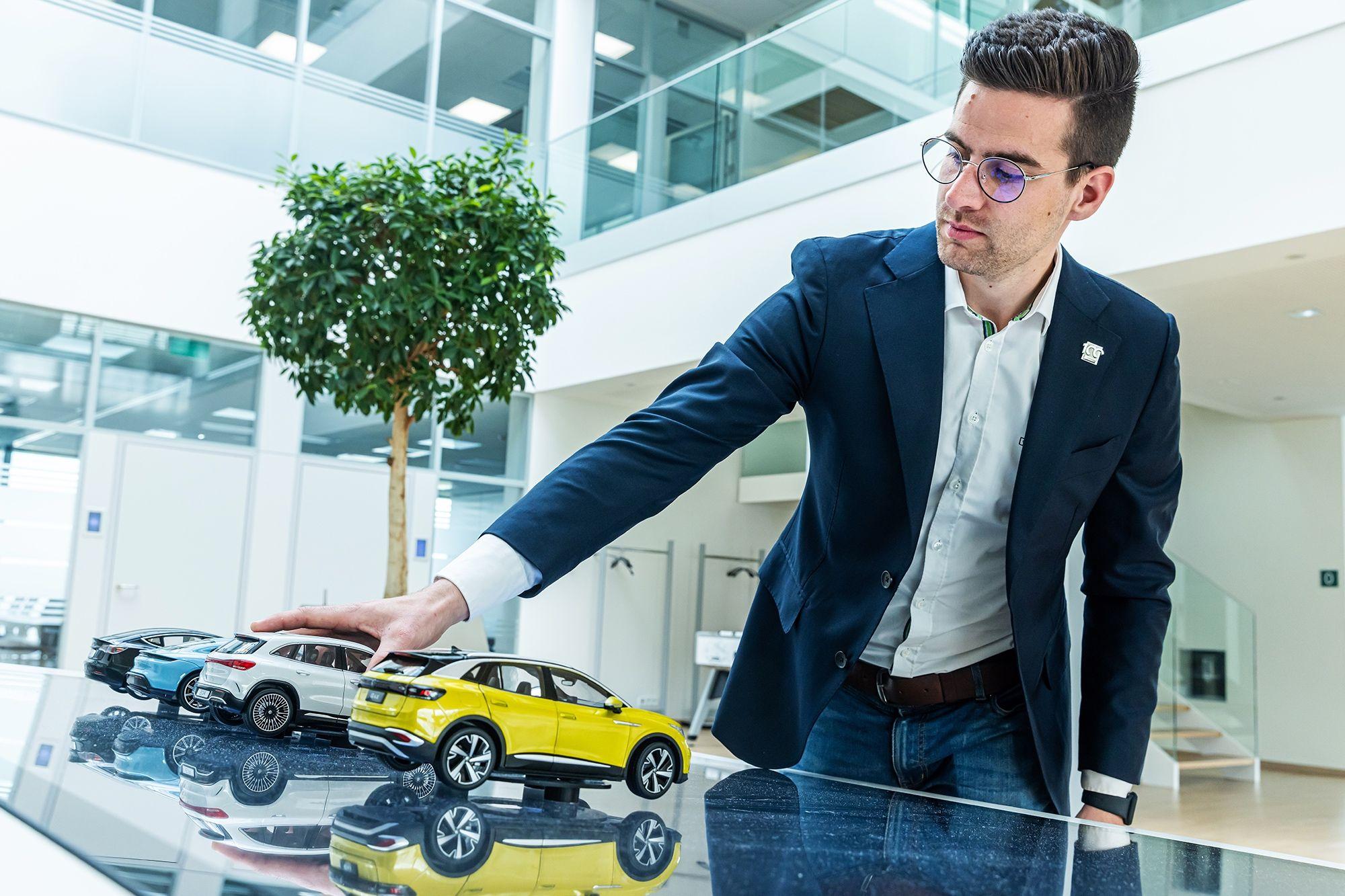 With the move to more safe, sustainable, and affordable energy systems on the horizon for many businesses in Belgium, Phoenix Contact struck gold in visualizing the unique technology and benefits of their future-proofed solution, called 'MINT'.
#digital
#experience
#touchtable
#UX
#UI
#development
#animation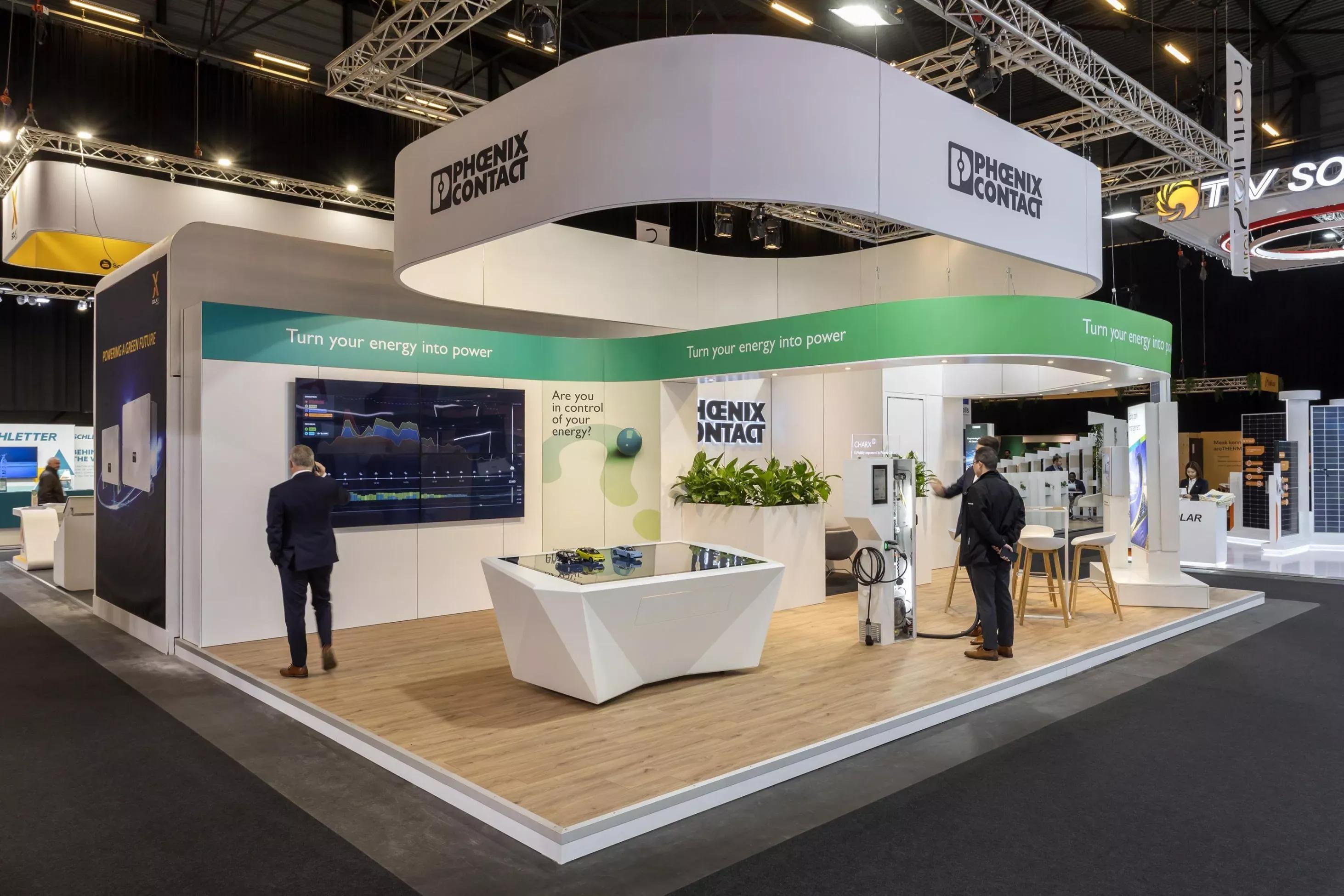 Smart charging
The rising popularity of electric vehicles makes that each day, way more businesses are considering them for their fleet. So how do these businesses learn to cope with a rapidly changing energy landscape?
Phoenix Contact developed 'MINT' to help businesses optimize the interaction between their power grid and electric fleet. By doing so, MINT ensures that energy assets are used to their maximum capabilities.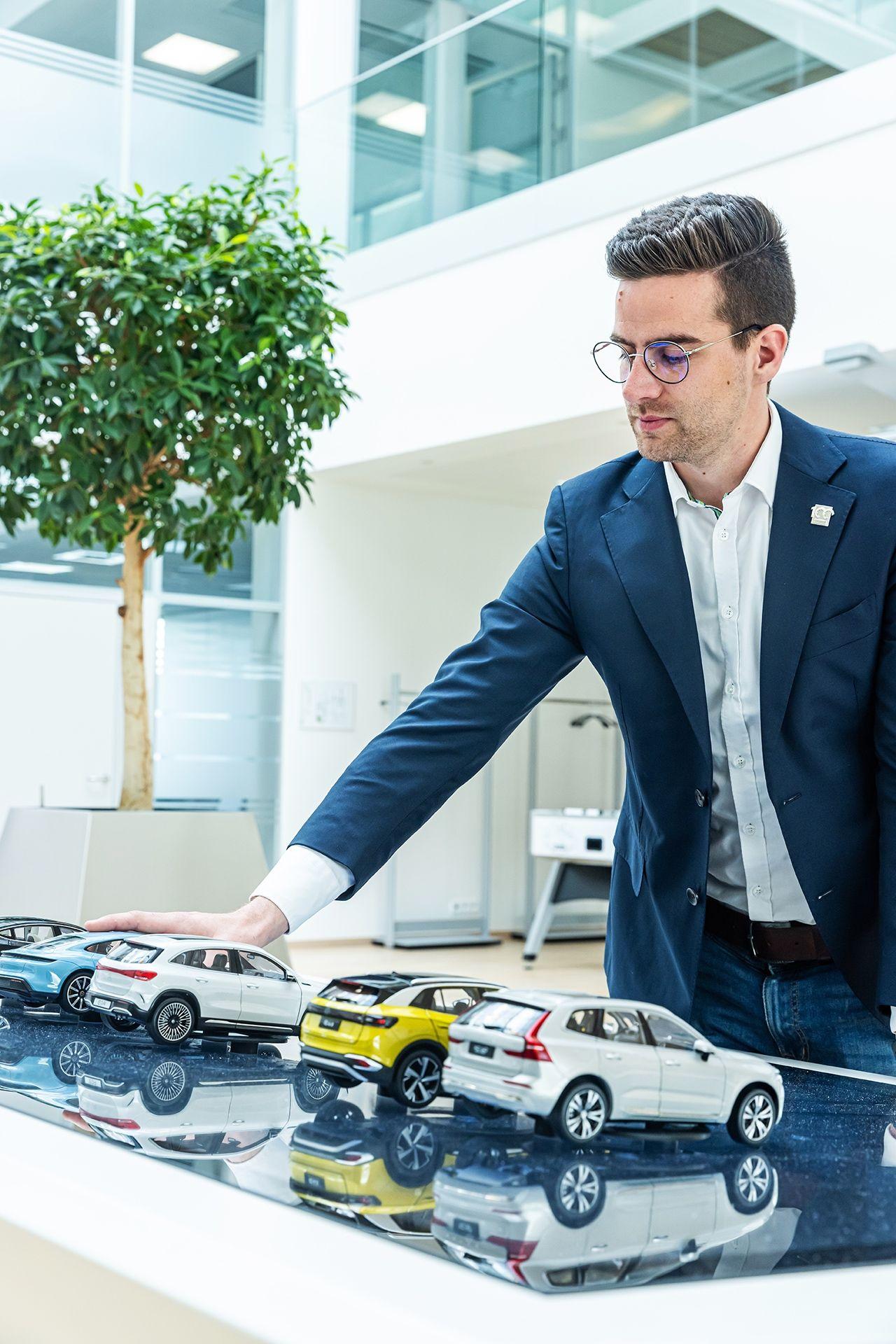 Energy flows
Studio Hyperdrive was invited to develop a 3D touch table application and accompanying dashboard, to help express MINT's unique technologies.
Extensive workshops with Phoenix Contact first helped us gain greater insight into how we could visualize the impact of electric cars on the charging infrastructure of business parks.
Leading us to develop an interactive data stream, which allowed all elements of MINT to be monitored.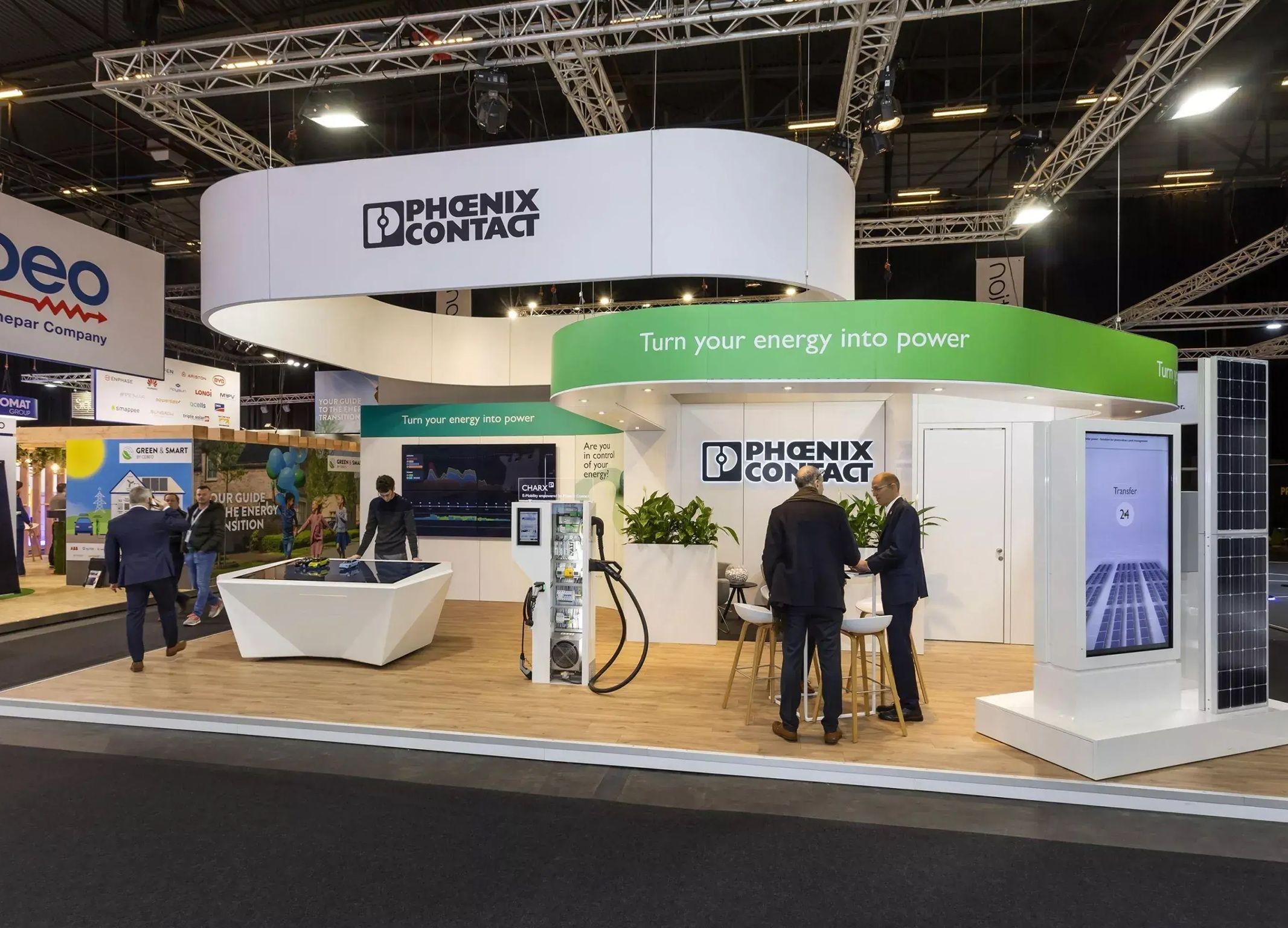 Bringing power to life
We started developing the front end of the interactive touch table, allowing users to simulate consumption data of business parks and their electric fleets, by placing miniature-sized cars on the touch table.
By doing so, users can combine things like weather forecasts, as well as the desired departure time and the number of kWh the EV driver wishes to charge.
The accompanying dashboard then shows the ideal charging curve of all the vehicles that are charging, taking into the available power, and energy costs.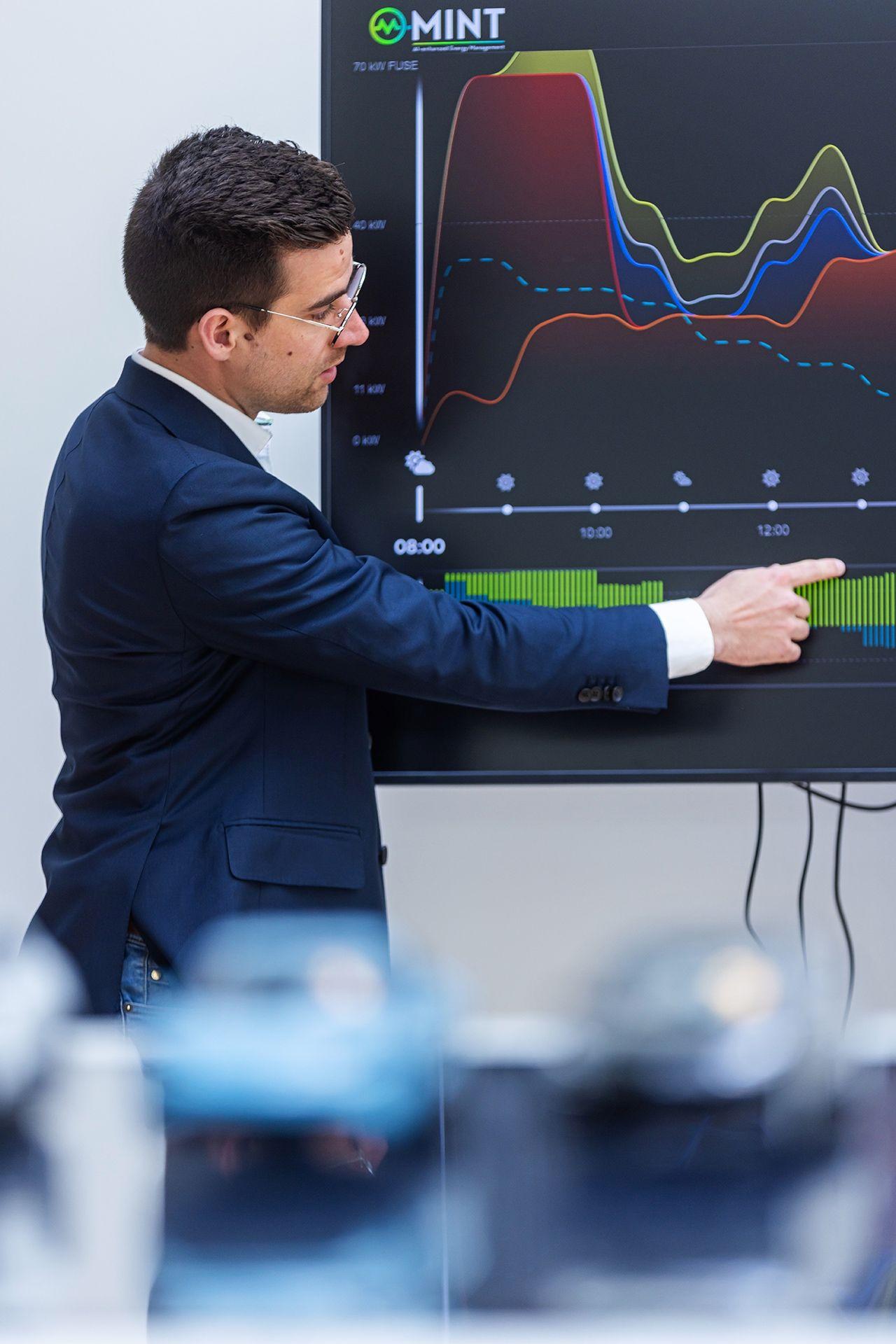 Intelligent design
It was important to display all elements and parameters of the MINT Energy Management System clearly and attractively. Leading us to the 3D visual style.
Next to the touch table, the accompanying dashboard integrates the same visual style and elements. Here though, the charging curves become a way of interacting with the system.

Hardware & software
While we not only developed all the dashboard's software in-house, we also took care of the hardware implementation of the touch table, and test our code.
This allowed us to test out all needed scenarios locally and debug whenever needed. After development, our partner 'Bossuyt Shop Interiors' created the physical showcase for the touch table, to present the solution.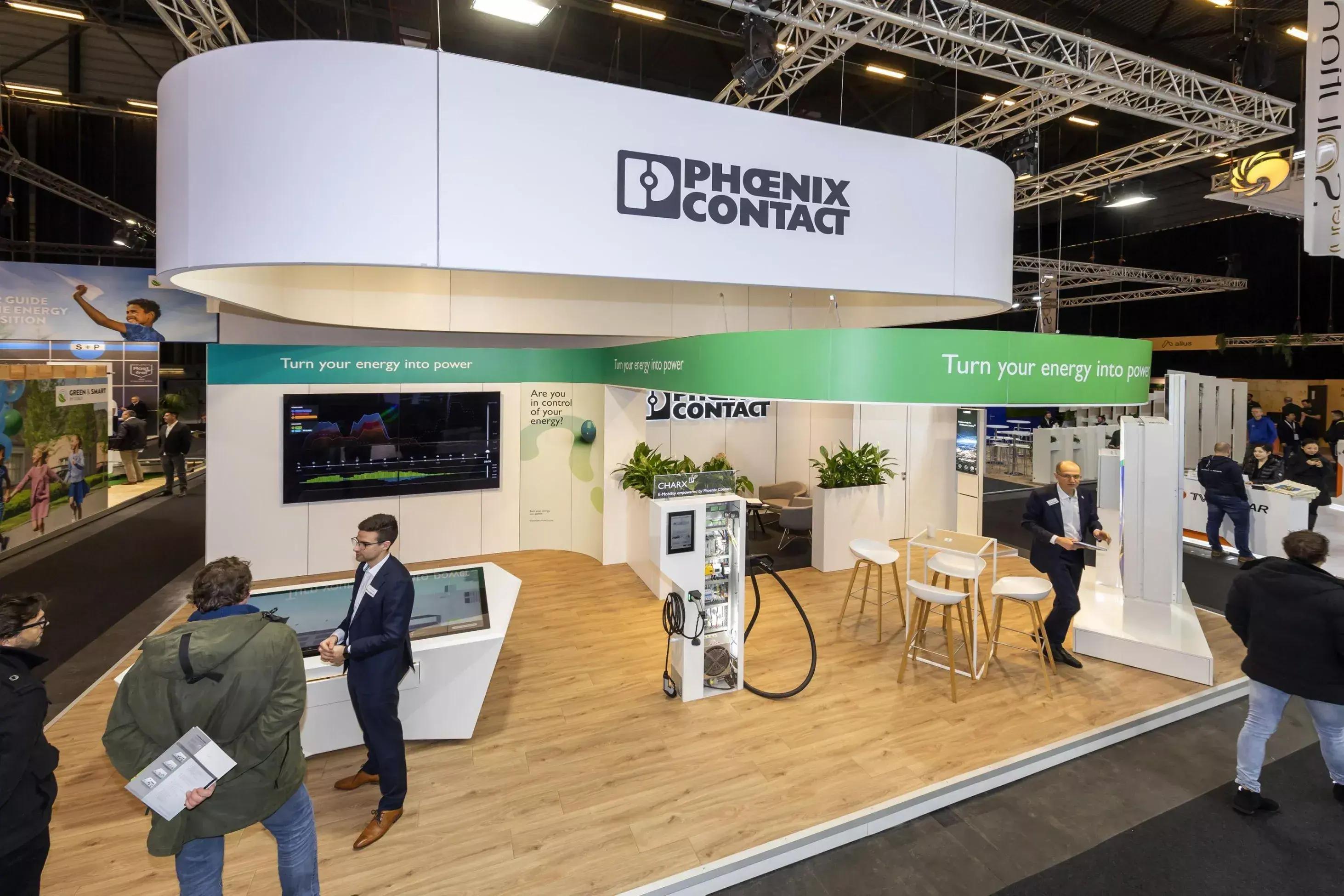 "We've been happy Studio Hyperdrive was able to apply their skills and expertise to help us in visualizing the unique technology and benefits of 'MINT'. Now it became easier to demonstrate why we are a real forerunner in predictive and truly integrated energy management.", Phoenix Contact Marketing Manager 'Nico Scherpereel'.