Client Case: Uitsprekend — Studio Hyperdrive
Uitsprekend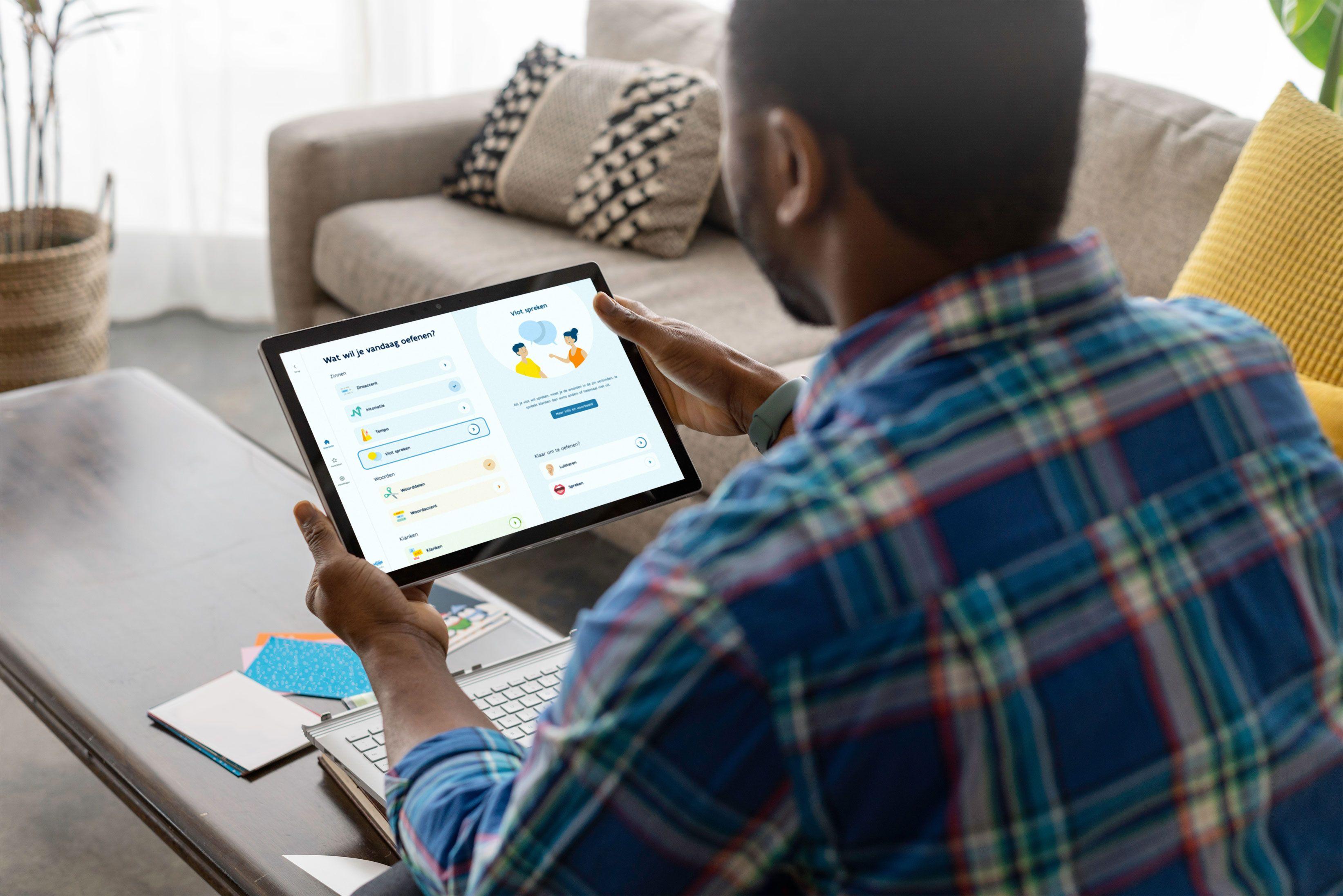 VDAB's 'Uitsprekend' e-learning platform helps non-native speakers, to practice their pronunciation in Dutch. So, as VDAB envisioned a complete update and redesign, their team came to us.
#digital
#platform
#app
#desktop
#mobile
#UX
#UI
#design
#development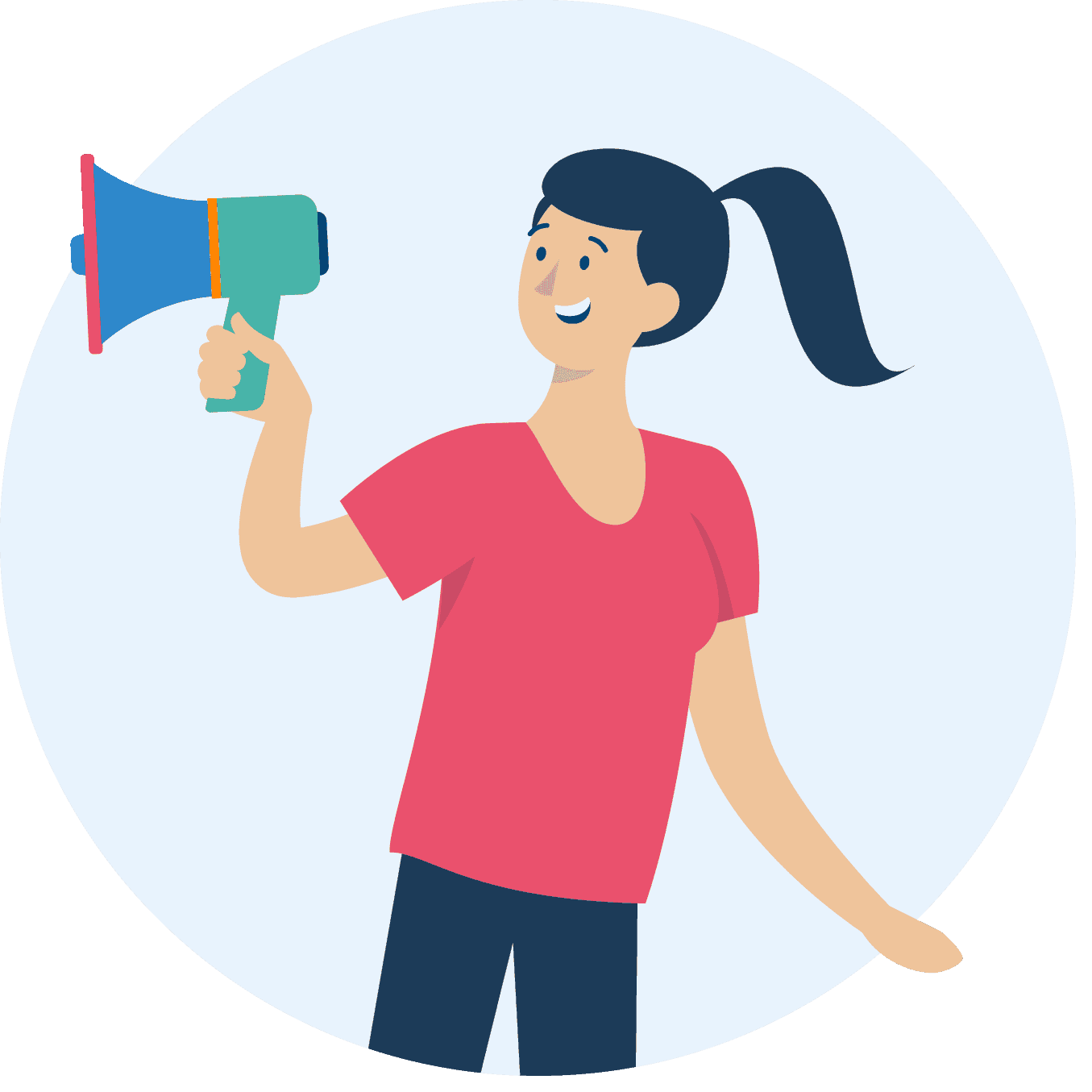 The challenge
Uitsprekend started as a one-stop solution for non-native speakers, who were looking to improve their pronunciation. But as time went on, the platform lacked adequate challenge, as people weren't encouraged by the current design.
Following this, things like a boring layout and having no illustrations formed some of the main pain points that the platform faced. As a result, another problem was ever-increasing the low level of engagement.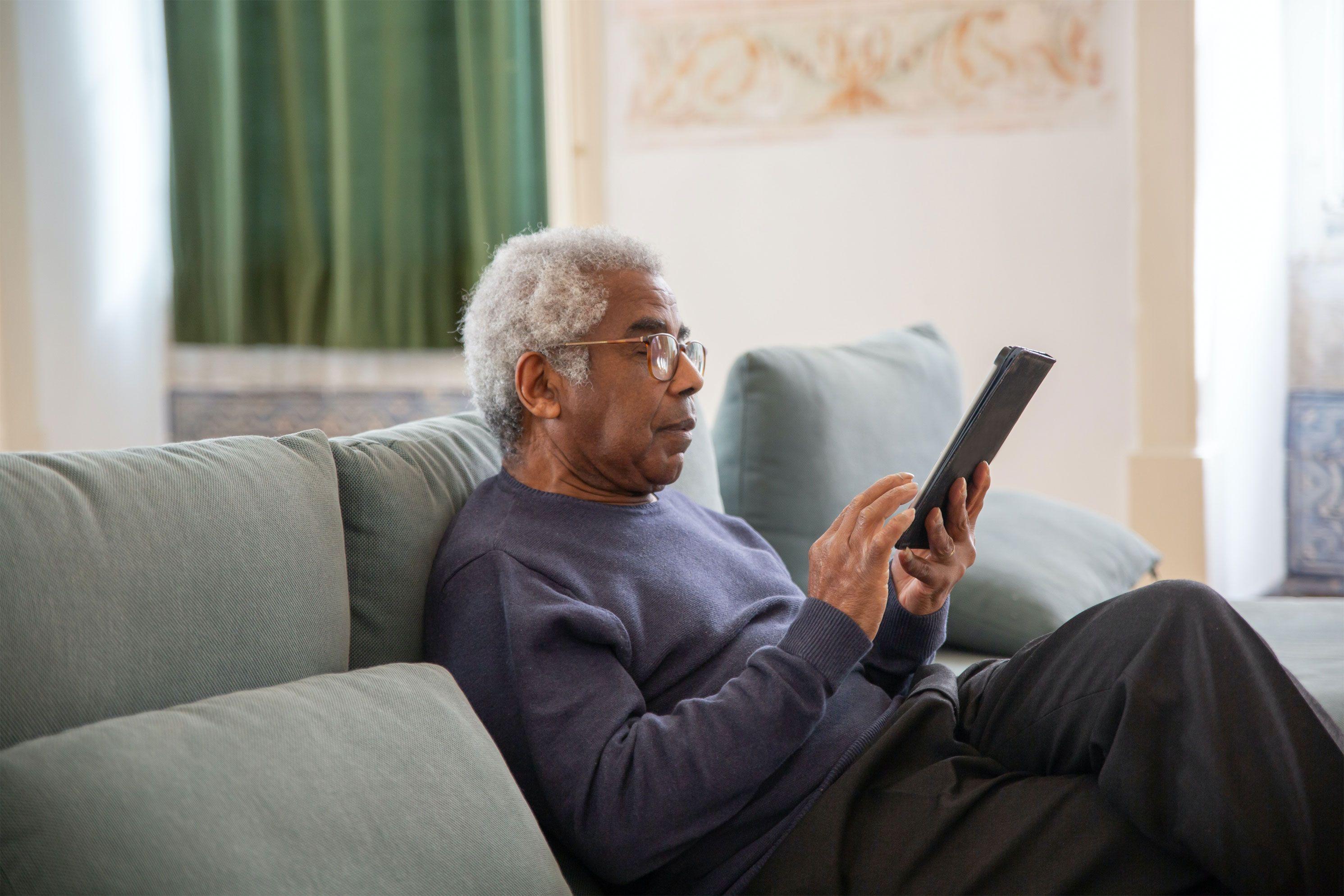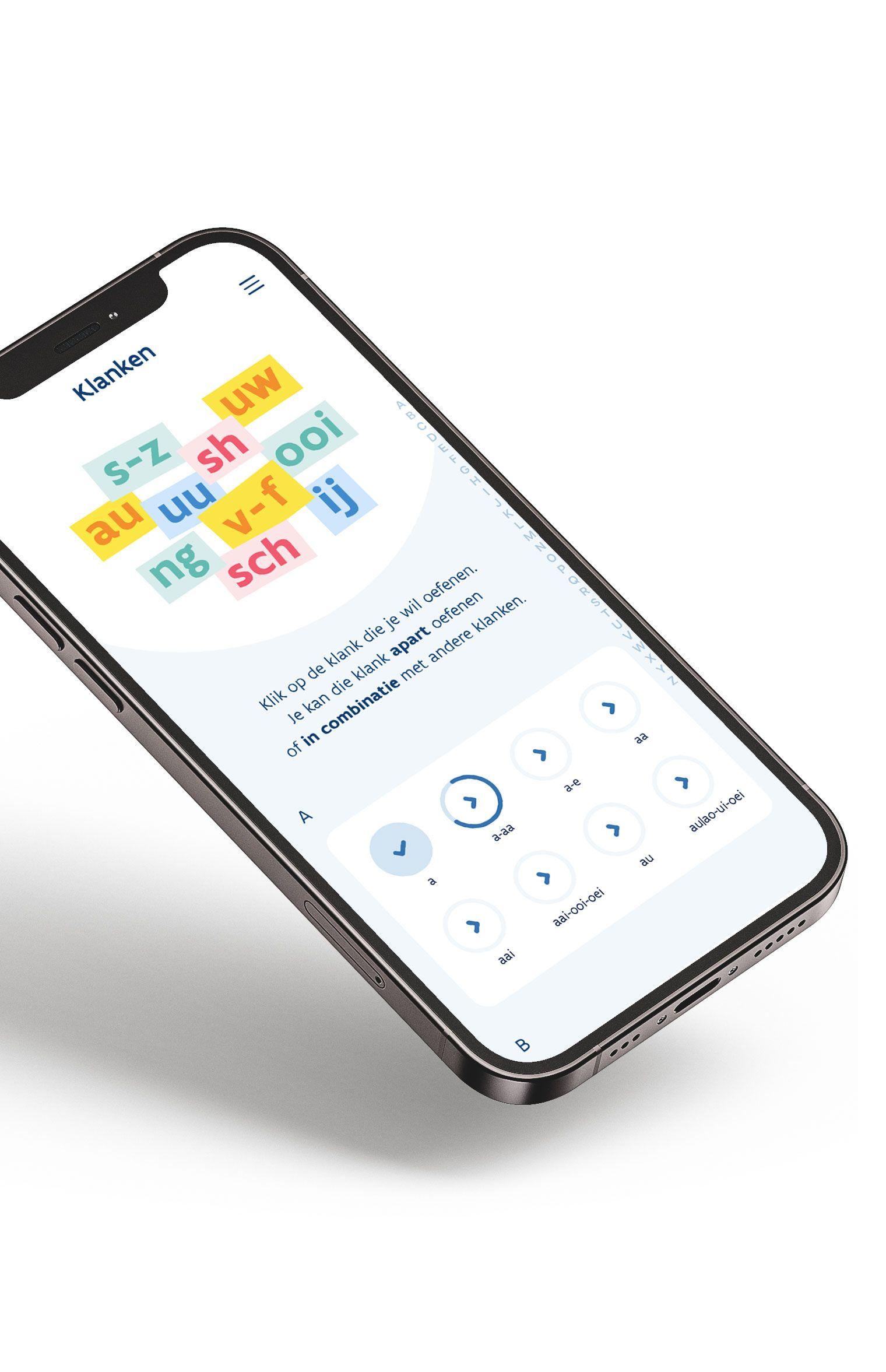 After finishing an exercise series, people generally had no further reason to visit the platform, and no real stimulus to enroll in a new exercise series.
Making Studio Hyperdrive's main objectives to make the platform more user-friendly, more attractive, and finally more fitting to VDAB's corporate identity.

User-friendly
With those things in mind, we focused on making the redesign of the platform more intuitive, playfully memorable, and easy to use.
To make this a reality, we needed to introduce several changes and essentially change the whole user interaction process.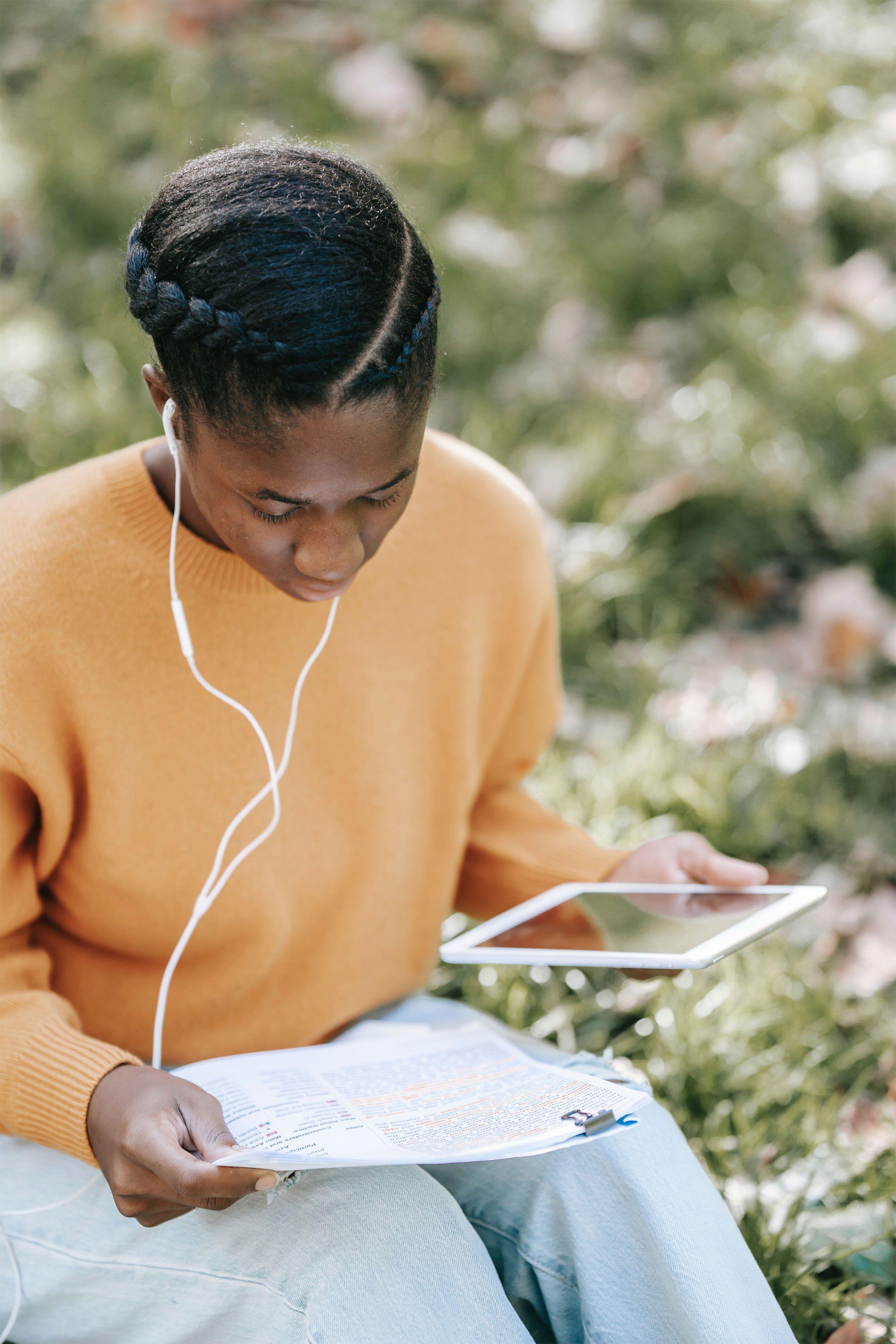 Easily accessible
VDAB aimed at making the updated platform more accessible for everyone. That's why for the redesign, we developed the platform to not only be accessible on the web but also through an application that can be downloaded through the app store.
This allows users to download their favorite exercises, so they can even access them offline when there is no data connection available. Finally, by developing the updated platform, we were also able to address the issue of scalability, speed up the platform, improve security, and fulfill other possible needs.
"A go-to place to learn Dutch pronunciation."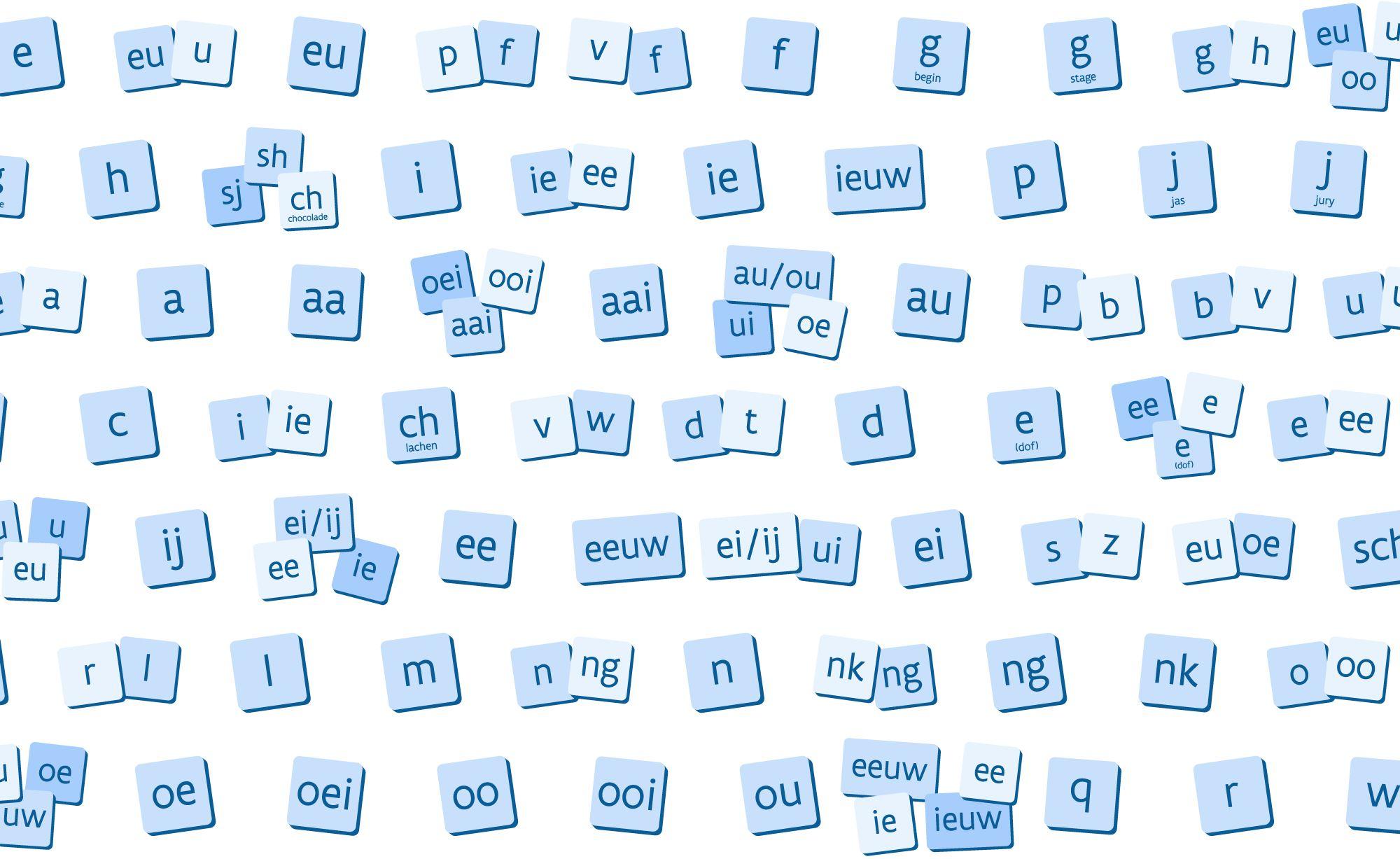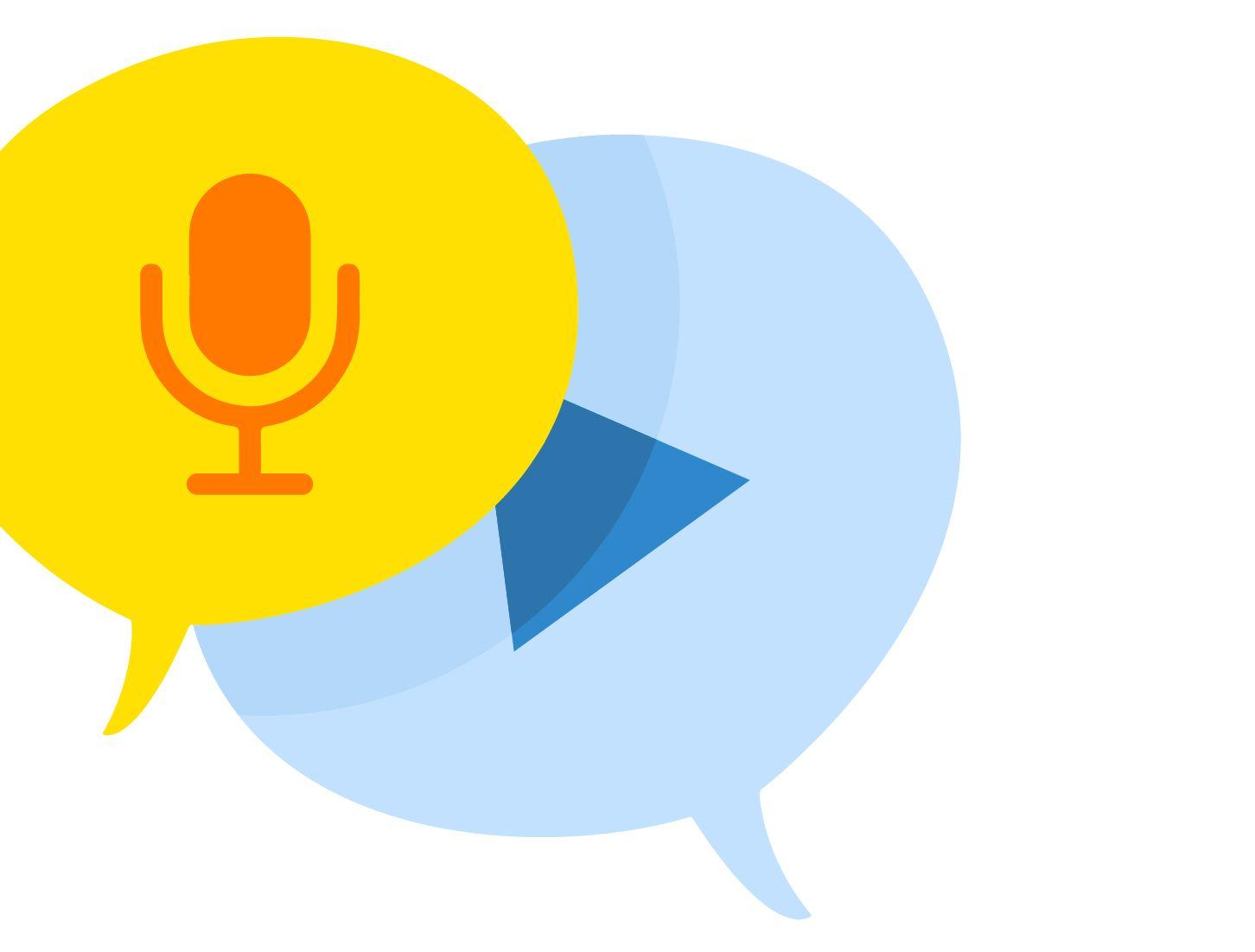 Playfully memorable
After we developed the new platform to be more user-friendly, we went ahead with updating the design. As one of the main pain points was the inconsistency between 'Uitsprekend' and other resources, we ensured that the new design was more in line with their corporate identity, and resonated with their audience.
Knowing the core audience of Uitsprekend being non-native speakers, we wanted to make the design of the platform more playful, while accessible to everyone that chooses to interact with the platform.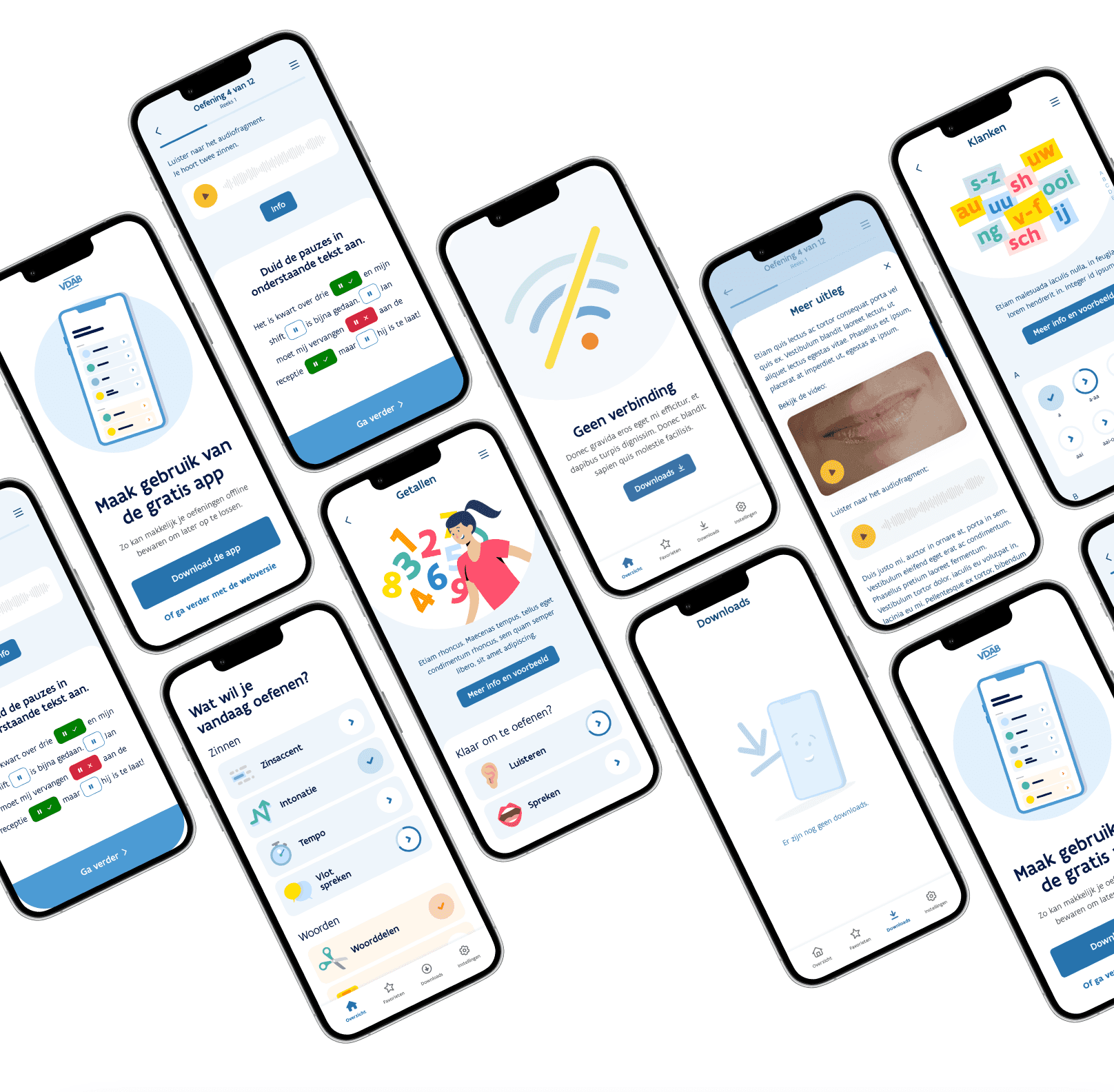 We've been happy to apply our skills and expertise to help VDAB reach their goals with Uitsprekend 2.0. Since its release in December 2022, it's been a full-fledged busy online learning platform, offering foreign-language citizens the opportunity to work on their voice and speech formation via a qualitative tool.
By doing so, we contributed to an increased chance of employment, whilst making several professions more accessible for the non-native target audience. As for certain professions such as nursing, teaching, etc., the correct pronunciation is often a requirement.